機能性シートキャンディ「ノストフラン」リニューアル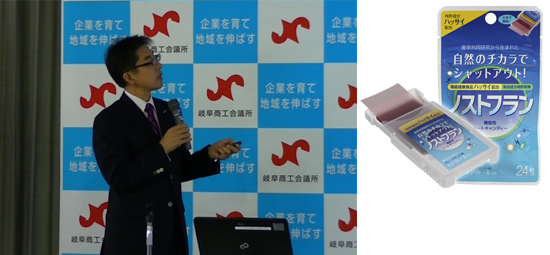 10月1日、マイクロアルジェ・ハッサイ(髪菜)を応用した機能性シートキャンディ「ノストフラン」をリニューアル発売しました。先立つ9月25日には、岐阜商工会議所の主催による合同記者発表会にて発表し、新聞社数社からの取材を受けました。

商品に関する詳細はこちら
Medical Supplies / Supplements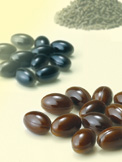 The use of algae for therapeutic purpose has a long history, and the systematic examination of algae for biologically active substances, especially antibiotics began in the 1950's.  

Most of the past work has focused on macrophytes, and studies of microalgae were only begun in the 1980's.  

Not only are microalgae proving to be valuable sources of novel biologically active molecules, but since many can be cultured easily they also have the advantage of being commercially viable, and have the potential to produce chemically complex molecules which are difficult to synthesize.

We are studying and developing new medical supplies and/or supplement with no side effects from microalgae.